Small Business Security Bundle
Website Security Audit

Vulnerabilities analysis

Hacked site recovery

Website Security Updates

Penetration test
Security Solutions for your website
We have a flat rate solution for small business companies in Alabama – get secured!
Virus and Malware removal from popular Web-platforms (WordPress, Joomla, etc.)
Vulnerabilities analysis
Security enhancements and upgrades for your site
Penetration test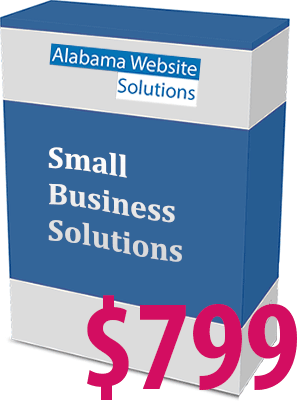 Web sites are unfortunately destined to security risks. And so are the networks and hosting servers on which they are located. Setting aside hazards created by staff use or misuse of network resources, your web server and the site it hosts present your most dangerous sources of security risk.
Web servers by intention open a window between your network and the internet. The efficiency taken with server administration, web site updates and your web site coding will define how safe that window will be, limit the amount of information that will be passing through and thus establish the level of web security you will have.
You website surely provides some means of interaction with its guests. In every place where that intercommunication is possible you have a possible web security vulnerability. Most of the websites have such features:
Search for a specific content
Contact or Q&A form
Shopping cart
Registration
Login and account pages
In each page written above your website guest is definitely sending a command to your website, probably to your database. In each moment of interaction, such as a filing of a form field, search field, accurately written website code will allow only a very narrow range of commands to pass. This is perfect for your web security. It takes programmers a lot of time to write code that allows all permitted data to pass and disallows everything else.
Your best strategy against an attack on your website is to have secured up to date website code and regularly scan it for vulnerabilities.
Alabama Website Solutions has been accumulating known issues for many years and have a lot of experience recovering websites from various malware.
Limited Offer!
Act now and get Flat Rate Digital Security package for $699!
Order now!